Technology
Research
Development
Technology serving medicine.
Medicine is an evolving field. Alphacasting evolves to meet the challenge by staying up to date on current trends.
We invest in R&D on an ongoing basis, allowing us to deliver the most high-performance instruments compatible with the human body. We are constantly seeking alloys that provide longer instrument life and greater corrosion resistance.
We recognize that improvements in mechanical properties are essential. Better tensile and torsion strength, fracture toughness and ductility, and fatigue strength are major requirements for today's alloys found in high-performance and high-quality implanted fixture devices.
Our alliance with universities provides us the opportunity to develop premium alloys that will deliver the desired degrees of quality and purity.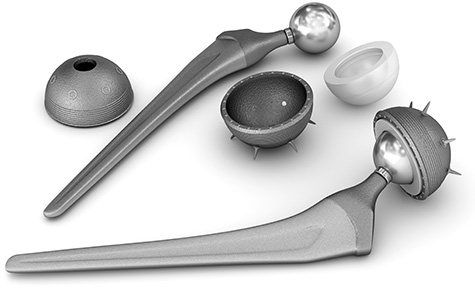 Vast experience
and high standards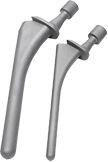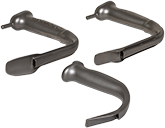 Medical Industry Castings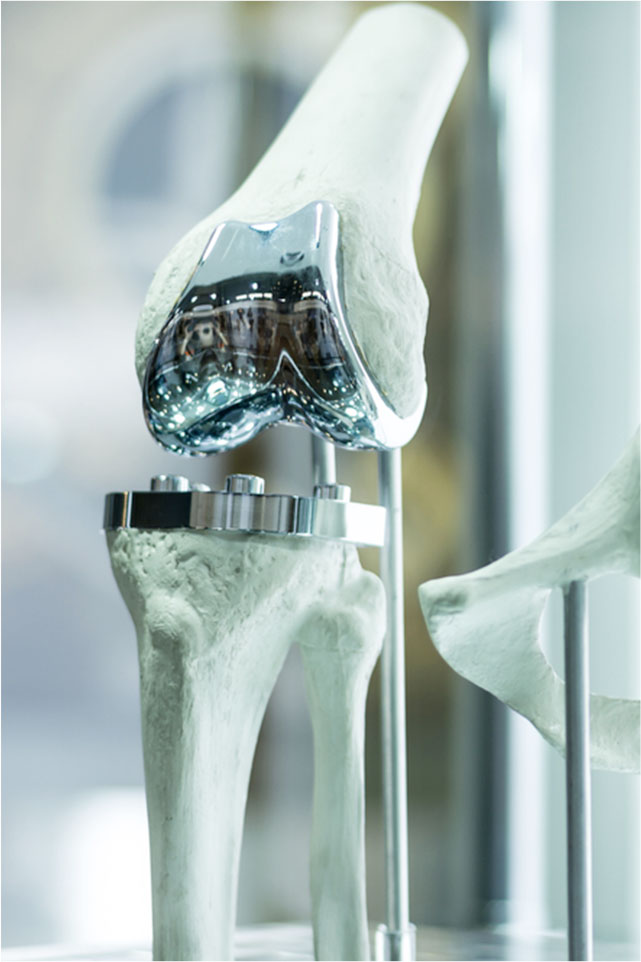 Specialized tooling and techniques
Specialized process and control tools and techniques include:
Aluminum wax pattern molds
Fully automatic wax molds
Hardened tool steel straightening fixtures
In-process dimensional inspection for cost savings
Exact control of metal preparation and pouring temperature
Applying proven processes
Our aerospace and defence customers demand the best. That's why we strive to deliver medical equipment products that result from quality processes and our vast experience in the field.
Since 1999, we have applied our knowledge and skill to castings for the medical and surgical equipment markets. We apply best manufacturing practices to certified material, and our unbeatable command of the investment casting process helps our medical and surgical customers meet and surpass their strict surface and dimensional targets.
Medical Industry
The medical industry relies on stringent requirements to ensure high standards for product quality, surfaces, and hygiene. Components for medical instruments and medical devices require rigorous standards. Depending on the application, the selected steel alloy must be able to withstand high temperatures during sterilisation or endure high loads during use.
Surgical instruments, medical and orthopedic devices
Surgical Devices
Surgical devices can be as specialized and varied as the molecules in your body. Known for our castings' strength, precise tolerances, and complex design features, Alphacasting is an ideal partner for surgical device manufacturers.
Surgical retractor
Endoscope
Surgical instruments
Dialysis components
Knee and hip prostheses
Laparoscopy
Patient Comfort Assistance and Orthopedic Devices
Alphacasting offers years of experience with devices providing patient comfort assistance and orthopedic support. Adjustable patient beds, IV poles, crutches, or portable oxygen concentrators are just a few examples.
Complex part geometry at scale
Alphacasting allows you to incorporate complex design features like lettering, date codes, internal threads, splines, and other unusual shapes directly into the casting—all to scale. We cut out the middleman.
Flexible alloy capabilities
Need a material with medical grade biocompatibility or that can maintain strength under stress? We have the alloy for you.
Titanium is the #1 choice
Titanium is the #1 choice for medical devices and surgical instruments due to its superior properties. Surgical products made with titanium are non-magnetic, which means they are MRI safe. Titanium castings are ideal for non-magnetic MRI tools including screw drivers, pliers, and crescent wrenches.
Additionally, titanium is nearly half the weight of standard stainless-steel devices and more flexible than most other materials. Titanium has mechanical properties that resemble human bone structure. It is non-toxic and bio-compatible, making it a prime candidate for material used in implantable medical devices.
Our engineering expertise ensures you get the most value and durability out of each part.
Investment Casting: We support our clients by offering world-class manufacturing precision components, a solid knowledge base, and structured project management methods — from conception and rapid prototyping to tooling and pre-production stages, as well as full-scale manufacturing.