Worldwide leader in precision
investment casting
Founded in 1991, Alphacasting became rapidly a worldwide leader in precision investment casting, pouring more than 120 different types of alloys.
Alphacasting specializes in the production of innovative and modern castings for the high-tech industry. We adhere to strict industry guidelines and respond to customers requests with efficiency and punctuality.
Quality and on-time delivery are the reasons why Alphacasting continues to be on the leading edge of the casting industry.
Experience
More than 30 years' experience in investment casting, casting air melt, and vacuum cast alloys.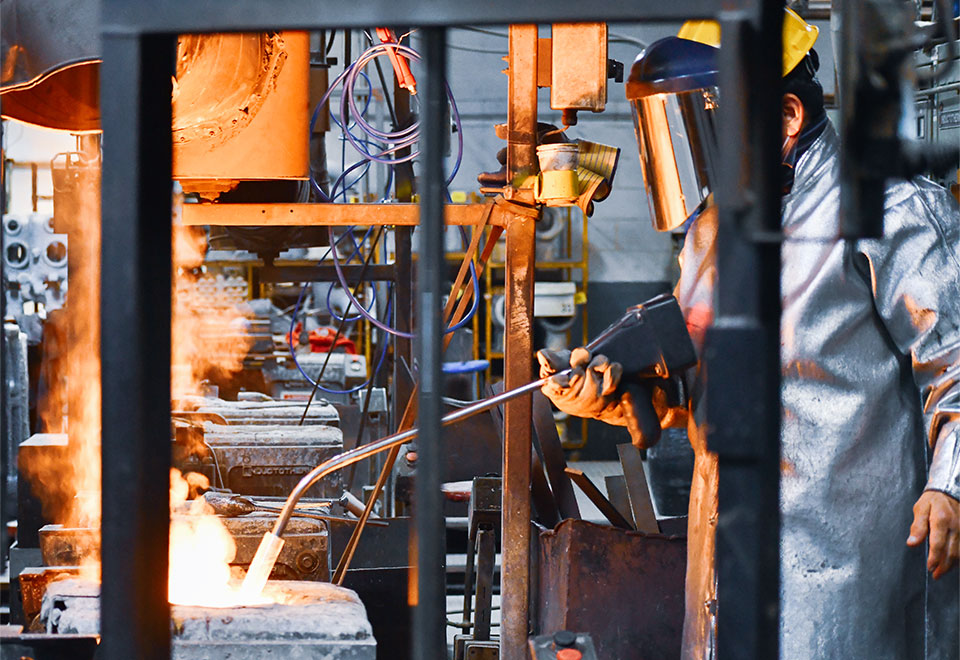 Product range: Nearly 2,000 different parts made to date.
Clientele: 400 customers, mainly in western Europe, the USA, China and Australia.
Exports: 80%, most of them to the European Community.
Alphacasting in brief
Located in Montreal Canada Over 74,000 ft2 (6875 m²) of office and manufacturing space with 160 employees
Specialist in casting by the lost wax technique, Alphacasting produces parts in large, medium and small series in all grades of steel, such as stainless and most alloys of Cobalt Chrome, Ni-Resist and Titanium.
We invested in modern and sophisticated equipment to be able to fulfill all offers from its customers in terms of reliability, reproducibility, and flexibility.
Alphacasting has the quality-assurance certifications: ISO 9001:2015 and several specific qualifications to the industrial, aerospace and defence sectors.
These certifications have each time been renewed and improved as the standards concerned evolve.
This is where we are heading, here's our future building...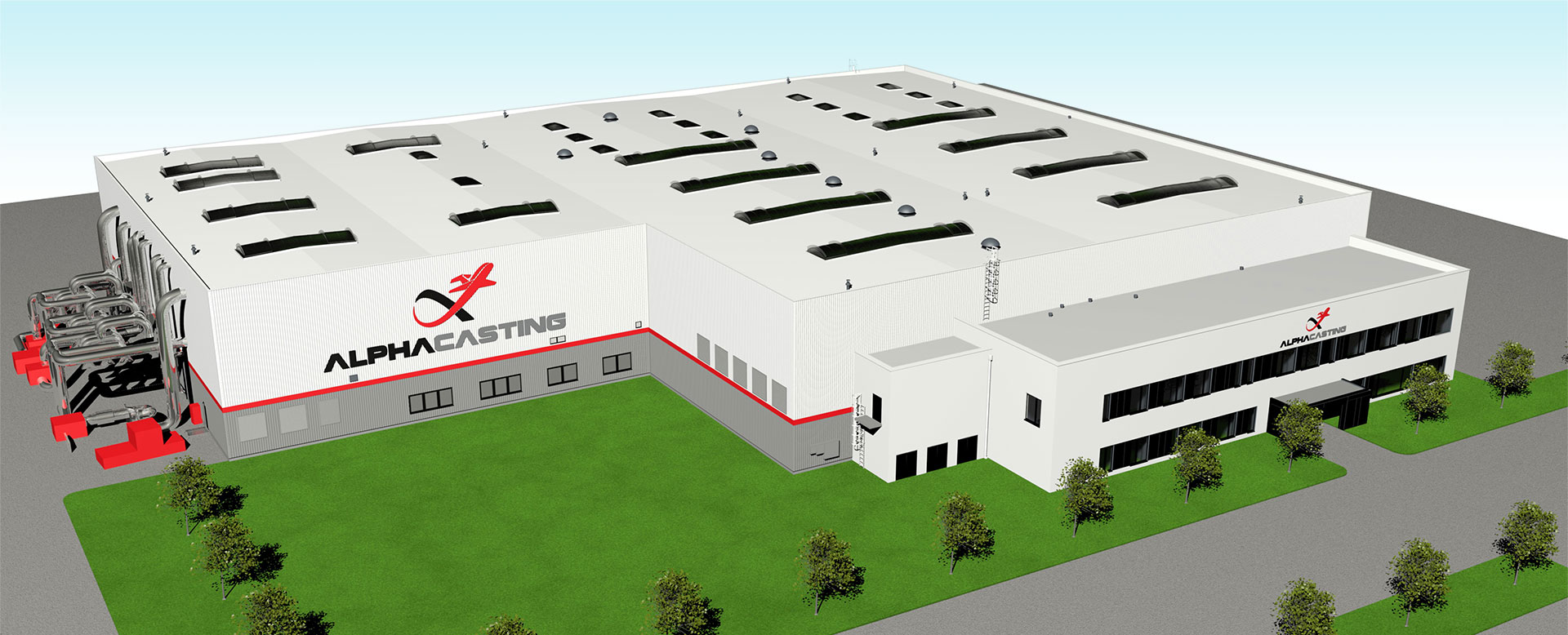 The alphacasting's
Inner strength
Each member of our teams contributes to different skills to our company, providing the highest quality customer service throughout the casting procedure.
Our directors and managers are very experimented in foundry. They also have extensive knowledge of the metals industry, the engineering and construction industries. Our avant-garde technical and traditional skills give us the capability to take on any casting requirement.
Accordingly, we are very well-placed to offer consultation as follow:
THE ADVICE OF EXPERTS
SIMULATION OF FILLING THE MOULD AND THE SOLIDIFICATION OF THE METAL
COMPUTER-ASSISTED DESIGN/DRAWING
RAPID PROTOTYPING
METALLURGICAL ADVICE
You will benefit from our extensive experience!